Basic studies utilities, HVAC, electricity CF cf, second work, detection and fire protection
Project phase : Basic studies for utilities, electricity, finishing, fire detection and protection.
Project duration : 1 year
Our confidential client is one of the world leaders in perfumery and flavours. It is the source of a long list of the most famous flavours and aromas you enjoy every day.
The project consisted in expanding the perfume factory, doubling the surface area of the building, offering a storage capacity equivalent to 12,000 pallets, with 25 self-guided vehicles for the transport of components as well as four computer-aided production lines supplied via 60 km of piping.
For this project, the client entrusted EMDELEN with the following studies:
APD utilities

Air Conditioning/Ventilation/Heating (HVAC)
Ice water distribution network.
Refrigeration units
Hot water distribution network
High voltage electricity, lightning protection, lighting
Low voltage electricity, telephony, IT, time distribution, remote display, fire detection, alarm, access control, video surveillance, gas detection
Sanitary facilities
Sanitary appliances
Water networks of various qualities
Compressed air and high vacuum
Fire protection (sprinkler)
Centralized Technical Management (CTM) of the building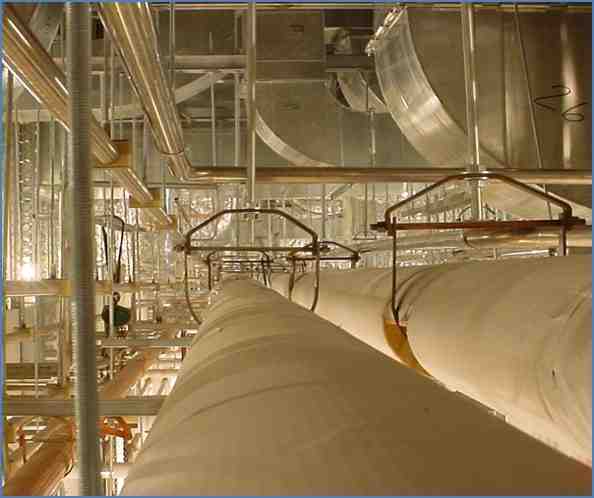 APD Secondary work

Partition wall – ceiling – insulation lot
Tile set – faïence
Soft floor lot
Plastering and painting batch
Sanitary equipment batch
Wooden interior joinery set (door)
Locksmith's shop (incl. railing, handrail, grille)
Hot and cold room construction set
APD fire detection and protection

Risk classification in the new premises
Hydraulic calculations
Establishment of a PFD (Process Flow Sheet) sprinkler
Establishment of the consultation specifications
Verification of the sizing of the water source
Implementation of fire protection for the 18-storey automatic storage warehouse for flammable liquids.
Feasibility study of high expansion protection and comparison with the sprinkler solution
Total amount of the project:
Range A: < €10 million
Range B: between €10 and €20 million
Range C: between €20 and €50 million
Range D: > €50 million
You can find our various realizations on chemistry and innovative materials by clicking on the link.