blank
Quality - ISO 9001 (v2015)
Since January 08, 2018, EMDELEN has been certified by Lloyd's Register Quality Assurance (LRQA) for its Quality Management System (ISO 9001 – version 2015). The results of the follow-up audit were more than satisfactory. The certificate was renewed on January 8, 2021 for a new period of 3 years.
Our quality management system is constantly being improved thanks to the continuous involvement of management at the strategic level and of employees at the organisational level. The continuous improvement of our quality management system is guaranteed by regular monitoring of quality processes and actions.
The objectives of our quality management system are:
Well-being at work remains our priority
Develop internal skills and the transmission of knowledge of our teams
Remain attentive to our customers and satisfy them, in accordance with their requirements and expectations
Improve our commercial visibility and customer loyalty
Health Safety and Environment (HSE)
As a partner of particularly demanding companies in the field of Safety, Health and Environment, and constantly working to reduce and eliminate the risks associated with industrial engineering, EMDELEN has initiated a MASE certification process since February 2018 to:
Meet our customers' requirements
Develop an HSE management system that guarantees a safe and healthy working environment for our employees
Pursue a continuous improvement approach to safety (on the same principle as our quality system) and regulatory compliance
Continue its commitment to protect the environment and prevent pollution
Beyond our vocation to study, design and build industrial units, our ambition is to be a company:
Partnered with its clients to help them develop their projects
complying with legal and regulatory requirements, particularly with regard to quality and safety
Known and recognized for the quality of its services and its HSE organization (objectives, training, actions).
To achieve this, EMDELEN relies on a competent and available team, on partners selected and mobilized around the Company's objectives and on an organisation, that allows us to anticipate changes in our customers' needs.
Environmental Charter
Concerned about the impact of our activities on the environment, the company encourages all its employees on a daily basis to adapt an eco-friendly attitude in all circumstances.
An environmental code of conduct is an integral part of the company's strategy and communication with the implementation of the following actions:
Optimization of energy consumption: automatic lighting of our premises, switching off of electronic elements (computers, monitors, etc.) during our absence.
Reduction of CO2 emissions: Preferred train and plane for our travel, ecological driving of our vehicles (no sudden acceleration, regular maintenance of our vehicles, etc.), use of public transport and cycling for our daily trips
Optimization of our employees' working time and travel thanks to teleworking
Use of videoconferencing when interacting with our customers and suppliers
Reduction and recycling of our waste with the installation of paper and plastic sorting bins
Moderation in the replacement of employee telephones by favouring refurbished telephones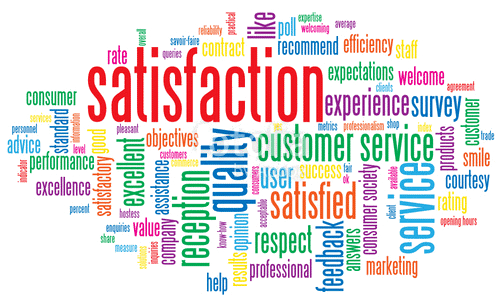 Strong values have been at the heart of our organization since its inception. They guide our daily actions and constitute a common foundation that all partners and teams of EMDELEN – Industrial Engineering share and commit themselves to respect.
Transparency : We must always speak truth, be sincere and be able to justify our actions and decisions.
Integrity : Acting with integrity is vital to building and maintaining trust and good relationships.
Respect for suppliers, customers, employees and commitments made to each of the players who contribute to the company's life.