Revamping and refurbishment of catalyst production lines
Location : La Voulte sur Rhône FRANCE
Project phase : Basic studies for noise and dust reduction on two existing catalyst regeneration plants.µ
Project duration : 4 months
A subsidiary owned equally by IFPEN and the American chemical group Albemarle, Eurecat is a service company mainly active in the refining industry.
EURECAT is at the forefront of providing services and solutions for the management of industrial units, in particular through the regeneration, conditioning, contract production or recycling of catalysts.
For its installations, EURECAT wanted an HSE and process improvement study to be carried out in order to know the potential gains and the corresponding investment cost.

Studies :
Carrying out balances (material, heat, utility, power)
Implementation of PFDs (process flow diagram) and then PIDs (piping & instrumentation diagram)
Sizing of new equipment and storage capacities
Implementation of the whole in the existing workshop
Study of the dust collection network
Preliminary security analysis
Drafting of new functional analyses
CAPEX, planning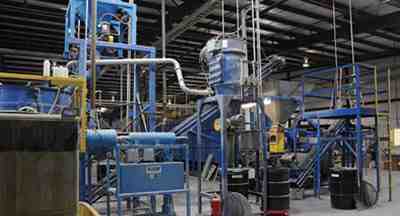 Total amount of the project :
Range A < €10 million
Range B: between €10 and €20 million
Range C: between €20 and €50 million
Range D > €50 million
You can find our different realizations on chemistry and innovative materials by clicking on the following link.