Implementation of smoke treatment for all existing furnaces
CARBONE SAVOIE in Vénissieux bakes cathodes for its smelters. Cooking releases polycyclic aromatic hydrocarbons (PAHs) that were not captured by the electrostatic precipitators initially present at the exit of each furnace before the chimneys.  The project consisted of the installation of a Thermal Oxidation Reactor (TRO) and a new chimney, as well as the flue gas supply ducts to the reactor from each furnace outlet.
Location: Vénissieux, Rhône, FRANCE
Project phase : Studies and implementation
Project duration : 18 months

Studies:
Following an unsuccessful call for tenders, EMDELEN was called to reduce risk to the project planning. The first task was therefore to find ways of optimising and relaunching the call for tenders. In parallel, calls for tenders for the other lots (boilermaking, electricity, fire protection) were prepared and launched. EMDELEN then carried out the supervision of the works in order to implement the construction and respect the client's commitments towards the OTR supplier, and ensure commissioning on the deadline set by the State's administrative authorities.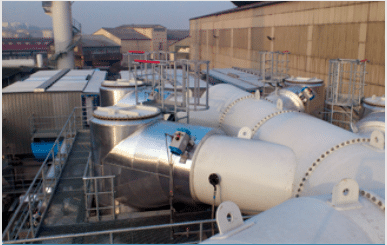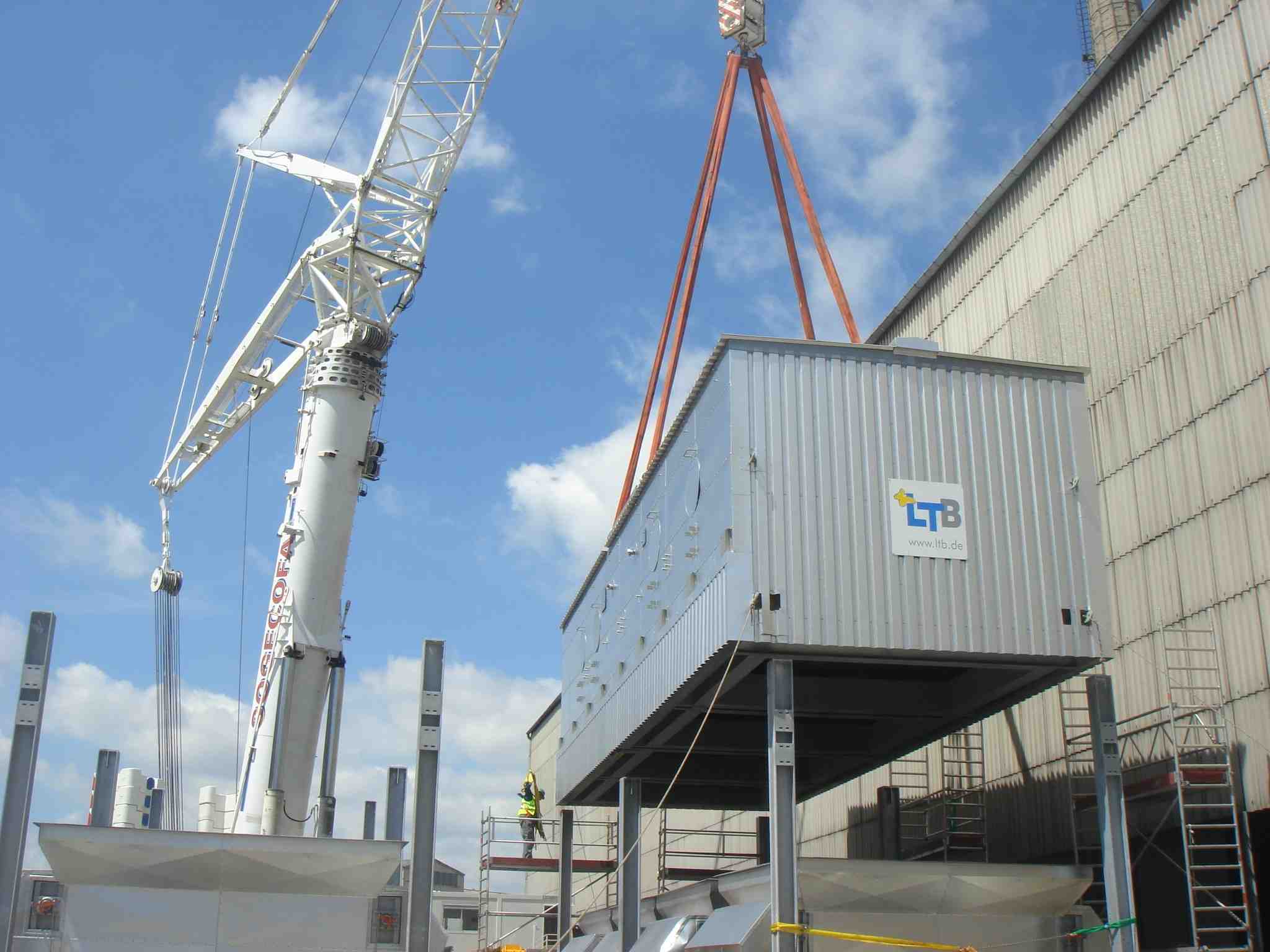 Features:
Construction of foundations in congested areas of underground networks (adoption of special foundation provisions)
Construction of underground flumes with temporary support by micropiles of the existing building and underpinning for connection to smoke flumes
Production of custom-made boiler parts for connection of new flue gas ducts without factory shutdown
Smoke ducts with refractory lining inside
3 OTR reactors of 80 tons each – installed using a 500-ton variable-flying crane
Total amount of the project:
Slice A <10 M €
Tranche B: between 10 and 20 M €
Tranche C: between 20 and 50 M €
Slice D> 50 M €
You can find our different realizations on industrial effluents as well as on glass and metallurgy by clicking on the links.